PERSONAL SERVICE
The only locally owned collection escrow company in the Rogue Valley.



REASONABLE RATES
Quality service at competitive prices.



EXPERIENCED STAFF
Serving client's real estate needs for over 30 years.



EASY DOCUMENT ACCESS
Documents are kept locally for safe and convenient access.



GO GREEN!
We are happy to email your monthly advises for free. This will save paper, envelopes, and allow you to receive prompt notification wherever you may be! Click Here to sign up!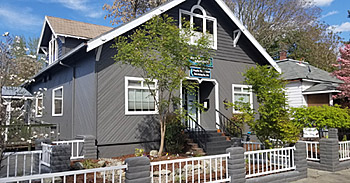 ABOUT US
Pacific Trust Deed Servicing Co., Inc. was founded in 2004 by owner and President, Lynn Costantino who has over 35 years of experience in the real estate industry. We are a locally owned collection escrow business and act as a neutral third party for private contract servicing. We process payments timely and strive to provide personal customer service and answer all telephone and email questions promptly and efficiently.

We offer peace of mind to our clients knowing that their Promissory Notes, Land Sale Contracts and other original documents will be handled with care. Each file is stored safely and is easily accessible if needed. Pacific Trust Deed Servicing Co., Inc. is dedicated to providing accurate records and professional service with our specialized software and attention to detail. Contact Us for any questions, we look forward to working with you!

COVID-19 NOTICE
As we are continuing to face concerns regarding COVID-19 virus and the impact on our community, Pacific Trust Deed Servicing Co. Inc. wants to insure that we stay safe and are taking the appropriate measures to protect our staff and customers.
Effective May 18, 2020:
Our lobby will be open from 10:00 am to 2:00 pm, Monday through Friday. We ask that only One (1) customer at a time be in the lobby. Please continue to communicate with us via telephone or email whenever possible.

Pacific Trust Deed Servicing Co. Inc. Management and Team sincerely THANK YOU for your cooperation and understanding. Stay Healthy and Safe!

OREGON HOUSE BILL 4204
Notice of Protection from Foreclosure - Oregon House Bill document. Click to Read/Download
MEET THE TEAM
LYNN COSTANTINO
Lynn Costantino heads up Pacific Trust Deed. Lynn is a local mortgage broker and owner of Rogue River Mortgage, LLC with over 35 years of experience in Real Estate Lending, collection escrow, and real estate finance. Lynn has worked with clients to find solutions to their individual needs. His knowledge, experience and understanding are sure to help you in your financial decisions.
JILL FLOWERS
Jill Flowers is a North Valley graduate and business major at Portland Community College. She has been with the company since it's inception and manages all day to day operations. She has a strong customer service background from previous job experiences. Jill has been to numerous software courses and seminars about the intricacies of the Lincoln Data software systems to help with any problems or concerns that may arise. She previously worked at Rogue River Mortgage, LLC and has a strong understanding of real estate loans and financing in general.
DONETTE PETTIJOHN
Donette Pettijohn is a Hidden Valley and Rogue Community College graduate and first joined the team in 2005 after working for First American Collection Escrow Services in Grants Pass for two years. Donette's previous employer also used the Lincoln Data software that is currently used by Pacific Trust Deed Servicing so the transition was a smooth process. Donette previously worked for Bank of America for six years so she has a strong understanding of the banking system and customer service experience.